iLearnReliability™ [Condition Monitoring] - (en inglés)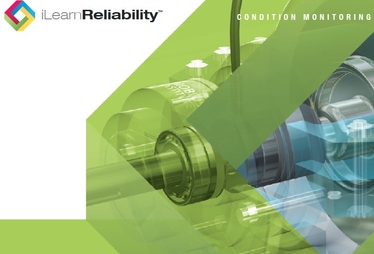 Descargar folleto PDF
iLearnReliability [Condition Monitoring] is intended for anyone who is working in a condition monitoring role, wanting to further their understanding of monitoring, diagnostics and precision maintenance to support increased plant reliability.
Precio:
2.800,00 € (IVA no incluido) para un grupo de 10 alumnos. Consultar para grupos mayores.
Descripción:
iLearnReliability [Condtion Monitoring] uses the same Mobius Institute "Crystal Clear" training methodology as is used in all of our training products. Crystal Clear helps to make complex concepts easier to understand; through interactive software simulators, 3D animations and our unique training style. All slides are narrated and illustrations are fully explained.
The training takes students step by step through each topic, with quizzes at the end to help them assess whether they understood the key points.
Objetivos:
As a condition monitoring professional or manager, you may be faced with starting a condition monitoring program or tasked to get a program back on track. There is a lot to know; multiple technologies, monitoring practices, analysis, fault-reporting and trending, not to mention proper corrective and routine maintenance to reduce the likelihood of faults from reoccurring. Where can you start? Where can you learn what you need, that is economical in respect to time and expense? And where can you get training that is practical, going further than just filling you with facts and figures?

If you believe that your plant's condition monitoring team and leadership needs proper training that is both effective and cohesive across both monitoring technologies and precision maintenance practices, then you need to find a resource that allows your program to thrive and it will contribute positively towards your plant's uptime and reliability goals.

iLearnReliability [Condition Monitoring] is an All-In-One subscription based, training system that teaches your team everything needed to become champions at condition monitoring, and will provide the necessary guidance to setup or revitalize your plant's condition monitoring program.
Temario:
iLearnReliability [Condition Monitoring] covers the topics that you need to know to become a condition monitoring specialist or manager of a program. Topics include:
CONDITION-BASED MAINTENANCE OBJECTIVES & TECHNIQUES
LUBRICATION CONTAMINATION CONTROL
VIBRATION ANALYSIS
OIL & WEAR PARTICLE ANALYSIS
INFRARED THERMOGRAPHY ANALYSIS
ULTRASOUND TESTING
MOTOR CIRCUIT TESTING
PRECISION SHAFT ALIGNMENT
PRECISION ROTOR BALANCING
PROPER FAULT REPORTING AND TRENDING
CM PROGRAM STARTUP AND EXPANSION
Please, ask for more information to info@preditec.com.